Aero Precision Lahar 30: Versatile Suppression
Suppressors aren't just for the movies anymore, they're smart additions to any gun owner's collection. Using a suppressed gun protects your hearing and the hearing of those around you, and if you're a hunter, it helps preserve the area by limiting noise. Aero Precision's Lahar 30 line of suppressors does all that, plus it has a variety of mounting options and lengths. Interested in learning more? Read on.
Aero Precision lists a trio of options in their Lahar 30 line: The standard Lahar 30, the Lahar 30L (Long), and the Lahar 30K (Kurtz). Each model features a different length and number of baffles, so the user can choose specifically what they want based on their own needs. Baffles per model are:
Standard Lahar 30 has six baffles
Lahar 30L has nine baffles
Lahar 30K has four baffles
Having the option of fewer stacked baffles gives shooters the ability to create an easier-to-maneuver platform while also reducing overall weight. Sometimes, those extra ounces matter quite a bit.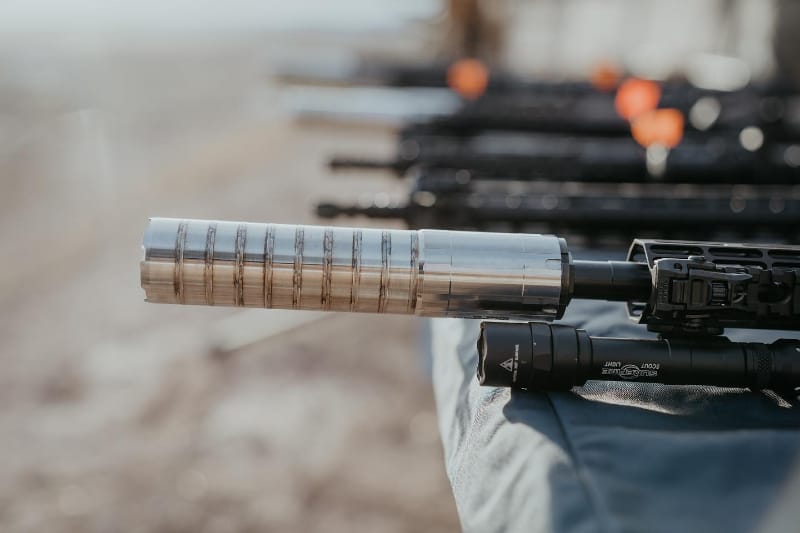 As its name suggests, these are .30-caliber suppressors. However, they're not dedicated platforms but, instead, can be used on calibers smaller than 30 as well. Aero makes this easier by offering a  ½ x 28 tpi thread pitch for guns chambered in 223 Rem/5.56 NATO. For .30-caliber rifles there's a ⅝ x 24 tpi. According to the manufacturer, there are options for both a direct thread and a QD attachment. The fact that these cans don't have only proprietary means of mounting them to the guns is a big plus.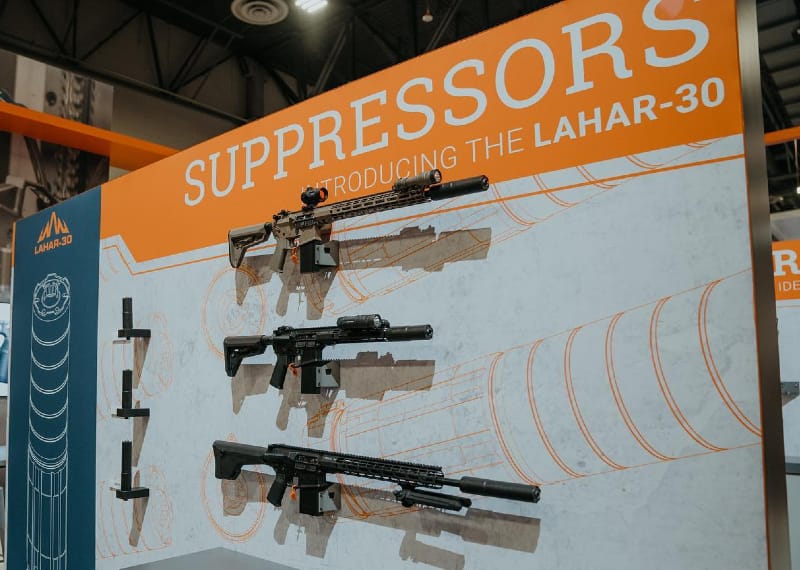 Aero Precision manufactures the body of the suppressors using a blend of 17-4 stainless and Inconel alloys. The former is martensitic precipitation hardened while the latter is especially oxidation and corrosion-resistant, meaning the combination of the two delivers a rugged, long-lasting product. Attention to detail and a dedication to high quality go into these cans, and the user reaps the benefit with a reliable, solidly performing suppression system.
Features include being full-auto rated and also rated for up to 300 Win Mag. Whatever rifle you're looking to suppress, there's probably a Lahar can for it. Being able to suppress your gun is worth the wait for the paperwork and stamp. After all, a high number of dedicated shooters have some level of hearing loss, so why not protect your own hearing with more than ear pro? Good suppressors such as these do a stellar job of dropping the decibel level to a far safer level, giving you the option to forego ear pro or wear it anyway for even more protection.
MSRP for the Lahar 30 line starts at $649.00.
What do you think of the Aero Lahar 30 suppressor line? Tell us your opinion in the comments section.