Aimpoint Duty RDS – The Mag Life
Aimpoint has brought their innovative red dot technology that used to be for law enforcement only to the commercial market. Built to meet the demands of today's law enforcement agencies, this high-grade reflex Duty RDS (Red Dot Sight) optic offers Aimpoint premium product quality in a compact package at a budget-friendly price point.
What started as an exclusive law enforcement launch in January of 2022, the optic has quickly set a new standard in its category with proven performance. The Duty RDS is packed full of new features with a completely new design from Aimpoint that does not compromise on trusted legendary quality while achieving affordability.
The Duty RDS offers a bright, crisp 2 MOA dot that's ideal for short to medium range target engagements and is powered by a single CR2032 battery with ACET technology providing over three years of constant-on use at daylight position 7 and even longer on the night vision compatible settings.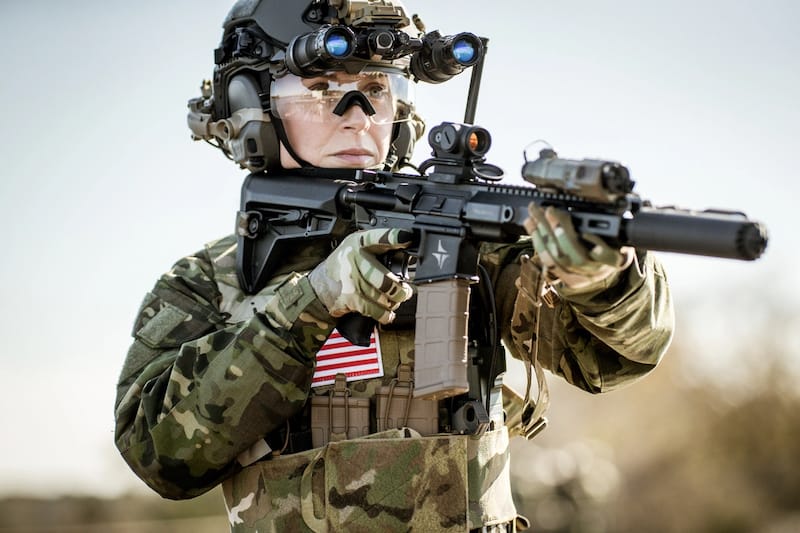 Aimpoint Duty RDS Specs
Hard Anodized non-reflective surface
Battery type: CR2032 (included)
Weight: 3.8 oz. (sight only)
Length: 2.7 inch
Width: 1.5 inch
Height: 1.7 inch
The Duty RDS has all new windage and elevation adjustments that are flush mounted and waterproof, eliminating the need for protective caps. The turrets provide audible "clicks" when zeroing the optic. The dot brightness intensity switch is a digital keypad with intuitive buttons that can easily be adjusted while wearing gloves. The optic has one off position, four night vision compatible settings, and six different daylight settings.
The Duty RDS has a pressure forged aluminum alloy housing that provides durability against extreme abuse and drastic temperature changes. The sight is also vibration and shock resistant and submersible up to 80 feet all adding to the increased durability.
The Aimpoint Duty RDS comes with a one-piece torsion nut mount and the optic features flip-up lens covers — the front is solid and the rear transparent. The optic is fully compatible with all generations of night vision devices and has an MSRP of $499.00
Included in the box:
One-piece torsion nut mount and spacer
Flip-up lens covers
(1) CR2032 battery
Allen T10 wrench
Patti Miller is one of the most awesome females in the tactical/firearm (or any) industry. Imagine a tall, hawt, dangerous Laura Ingalls Wilder type with cool hair and a suppressed blaster and you'll be getting the idea. What's interesting is that in addition to being a willing brawler and intrepid adventuress, she's also an Ent/Ogier level gardener and a truly badass baker.