New: Taurus TX22 Viridian E-Series Holster
One of the greatest challenges in selecting a holster comes when you try to find one made to fit your gun while it has a light or laser mounted to it. The good news is, if you have a Taurus TX22 with a Viridian E-Series laser, you can now get a holster to fit it from UM Tactical. The company's latest holster maintains the quality and performance expected from their work and enables gun owners to include their Viridian E-Series laser on their carry guns (if it's a Taurus TX22).
This is a versatile holster that can be used for more than one method of carry including OWB (On the Waistband), IWB (Inside the Waistband), and Appendix. It's also being produced in both right and left-handed models which is a great feature for many shooters. Not only does this cater to the many left-handed shooters in the gun world, it makes it possible for shooters to train mirror with their Taurus TX22s (meaning, for example, a right-handed shooter would shoot left-handed).
Carry method can be adjusted by using the included IWB clip for concealed carry and replacing that clip with the Qualifier Strip for OWB carry. Appendix carry can be done with either attachment although it's most commonly done concealed.
From Viridian:
"UM Tactical's Qualifier Holsters are handmade and constructed of 4332 Boltaron. Boltaron has a much wider temperature range before cracking under arctic cold or deforming under high heat, it also has an ultra-high impact resistance over Kydex. All our holsters are made in-house resulting in unmatched quality control. The user can easily and quickly convert from inside the waistband to outside simply by removing clip and installing the qualifier strap. The OWB Qualifier strap holds the holster tight to your body without sacrificing the manipulation of retention. Built for Taurus TX22 with Viridian E Series Laser."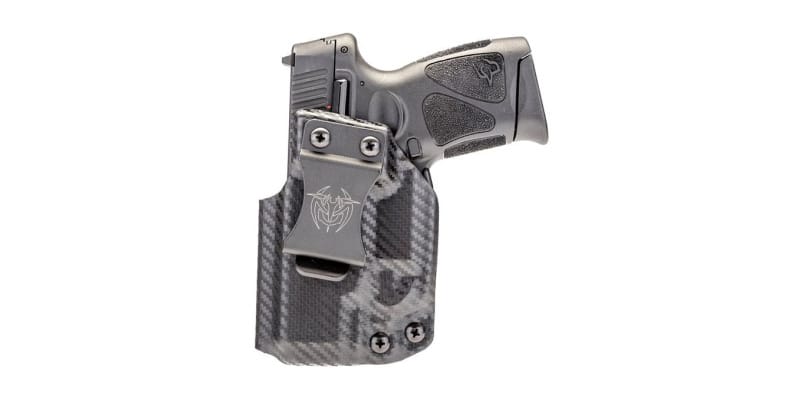 This holster is made for the Taurus TX22, a 22LR-chambered, semi-automatic pistol. The gun has a capacity of 16 +1 and weighs 17.3 ounces empty. For gun owners who carry their Taurus TX22 daily and wish to do so with a Viridian E-Series laser for improved accuracy and rapid target acquisition, the UM Tactical design is an enormous help.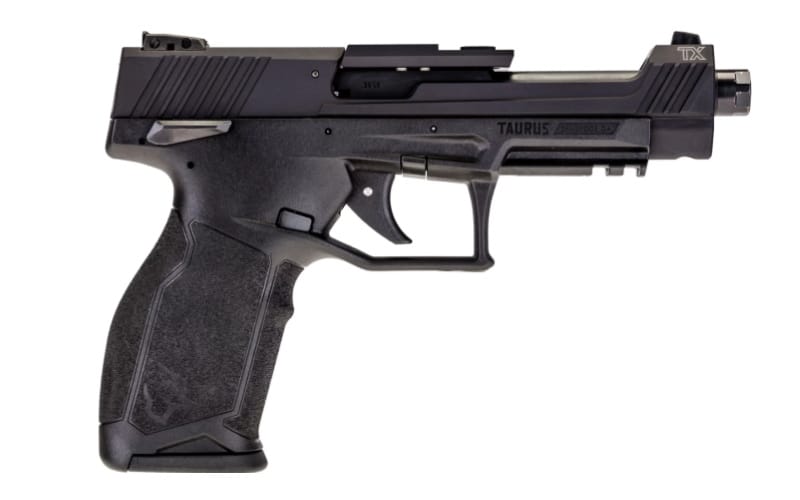 Features of the UM Tactical Qualifier Holster for the Taurus TX22 with Viridian E-Series compatibility:
Made using 4332 Boltaron
Left or right-handed available
IWB/OWB convertible as well as appendix capable
Precision molded
Adjustable click retention
Conceals tightly against the owner's body whether carrying IWB and OWB
Flexible Qualifier Strap for unmatched comfort
Adjustable Cant (0-20 degrees)
Made in the USA
The holster ships with the following:
Holster
OWB Strap (Flexible Qualifier Strap)
IWB clip
Attachment screws (2)
Adjustable retention
MSRP $49.99.