Savage Arms 110 Magpul Hunter
Savage Arms recently announced their partnership with Magpul to introduce the newest Savage 110 rifle, the Savage Arms 110 Magpul Hunter. With this pairing, the reputed highly accurate Savage 110 action mates with the Magpul versatility making a highly user-friendly rifle.
The new Savage 110 Magpul Hunter comes in either .308 Winchester or 6.5 Creedmoor. The marriage between the decades-old reliable Savage model 110 and the high-customizable Magpul means there is a configuration to meet the needs of most every end-user.
Savage Arms' recent joint project with Magpul is the latest version of the Savage Model 110, the Savage Model 110 Magpul Hunter rifle."Magpul builds incredible accessories," Jessica Treglia, Sr. Brand Manager at Savage Arms, said. "Their Hunter Stocks are a solid complement for the versatility of the 110 action and barrel. But this is much more than an aftermarket stock. We've designed a 110 with a heavy barrel and durable coatings that match the look and feel of the Magpul Hunter Stocks."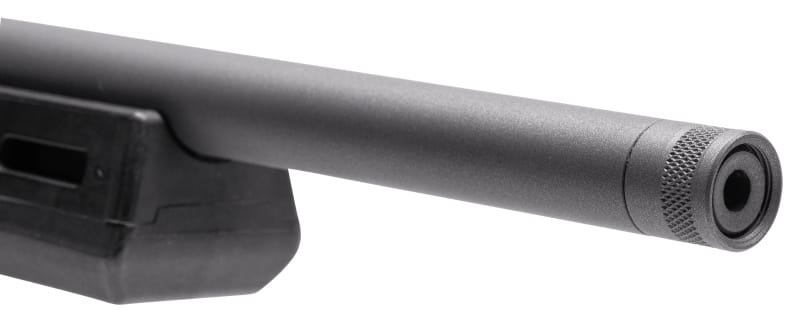 All versions of the 110 Magpul Hunter are available in left- or right-hand configurations. The standard features of the rifle are an 18" Carbon steel heavy barrel threaded in 5/8×24 and Cerakote Tungsten finish to withstand corrosion and the elements. Also, the rifle comes standard with the knurled bolt along with an adjustable pull length.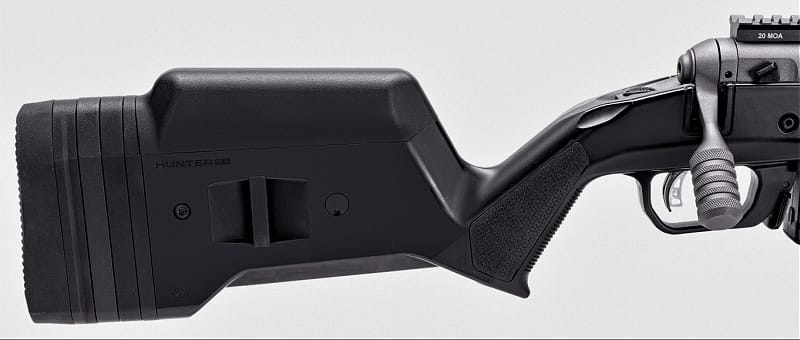 Savage Arms 110 Magpul Hunter Specifications
Factory blueprinted action available in right and left hand
Magpul Hunter Stock upgraded with aluminum bedding block
Fully adjustable length of pull (13-15"), comb height, and enhanced ergonomics
M-LOK slots on forend sides and bottom for mounting options
1.5-4 lb user-adjustable AccuTrigger
18" Carbon Steel Heavy Barrel Threaded (5/8-24") for muzzle devices
Tactical, knurled bolt handle for improved handling
Tungsten Cerakote Barrel, Receiver, and Bolt Handle
5-round AICS Magpul Magazine included
Drilled & Tapped Receiver (8-40)
1-Piece 20 MOA Rail
The Magpul Hunter stock has a fully adjustable length of pull and comb height that lend to the high degree of customization and ergonomics at play with this rifle. The Accu-Trigger is also fully adjustable to meet the needs of the user while employing the Savage reliability and accuracy. Additionally, the stock boasts M-LOK slots on the fore end for mounting options for bipods, lights, or what the user needs.
The whole package comes standard from Savage along with a 5-round AICS Magpul magazine. With all that comes with the Savage and Magpul names, there is sure to be a rifle to meet most all needs. All options and configurations start with an MSRP of $1,049.