SHOT 2023: EAA Witness 2311 by Girsan
If you're in the market for a new 1911 platform handgun, but want more capacity, you're in luck. The EAA Witness 2311 by Girsan has arrived with double-stack capacity and a variety of chamberings. The Witness 2311 is made to do it all from range use to home defense to use as a carry gun. This handgun is designed with careful attention to detail and made to deliver excellent performance down range, all at a price point that's more affordable than most double-stack 1911s on the market.
The EAA Witness 2311 by Girsan is a handgun designed to utilize standard double-stack 1911 magazines, increasing its versatility. The gun features the company's traditional polymer grip and receiver. This model is available with four different slide and barrel lengths, including full size.
The Witness 2311 is currently being offered chambered in 9x19mm Parabellum, 45 ACP, and 10mm Auto. Capacity varies by caliber with the 9mm being 17 +1, 45 ACP having 11 +1, and 10mm having 10 +1. Thanks to the caliber choices this gun is a great option for handgun hunters, home defenders, and gun owners looking for their next every day carry.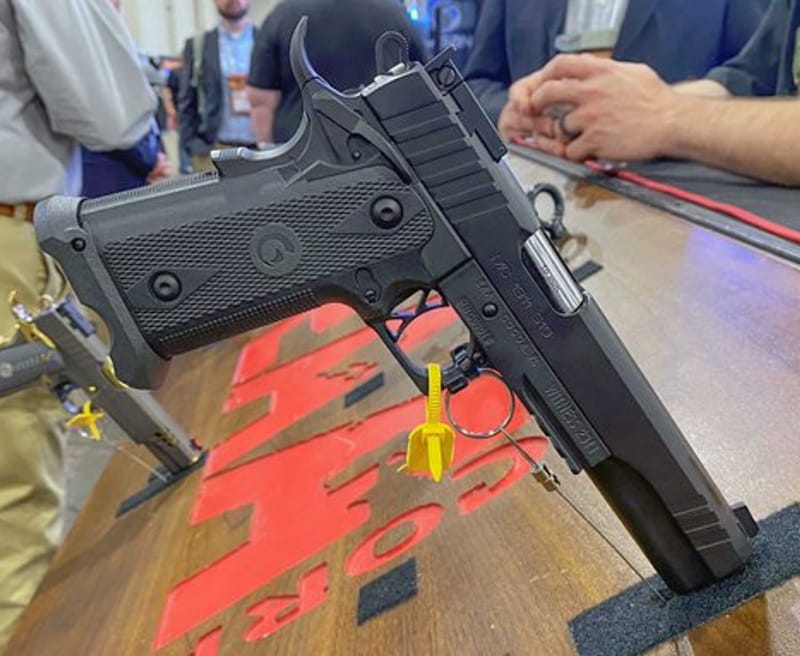 Chase Duffey, National Sales & Import Manager at EAA Corp. said, "The new Witness 2311 doesn't just innovate a small market, it opens it up to a whole new consumer. The reliability of a Girsan 1911 now available with a much larger capacity and at a price point that everyone can afford, there really is no downside to this new handgun."
Features of the EAA Witness 2311 by Girsan include:
Chambered in 9mm, 45 ACP, or 10mm.
Capacity depends on caliber.
Angled serrations at the front and rear of the slide for easier manipulation.
Red fiber optic front sight is available, meant to draw the eye and facilitate rapid target acquisition.
A variety of sight and optic options are offered.
Accessory rail in front of the trigger guard for the addition of weapon-mounted lights and lasers.
Checkered grip, backstrap, and front strap for a secure hold during live fire.
Grooved trigger face for improved trigger control.
Skeletonized trigger.
Extended beavertail to help shooters maintain a high, tight grip.
Ambidextrous thumb safety.
Skeletonized hammer.
Rounded, smooth trigger guard to reduce risk of snags.
Grooved magazine release for the smooth operation of controls.
MSRP for the EAA Witness 2311 by Girsan starts at $999.00.