SHOT 2023: TriStar Arms Viper G2 Pro
Whether you use your shotgun for target shooting, hunting, or home defense, it must perform to a certain standard. With the great success of the original Viper G2 line of shotguns, TriStar Arms is pleased to announce the launch of the Viper G2 Pro, a series of shotguns made for superior performance. The Viper G2 Pro line is designed to be versatile, reliable, and resistant to wear and tear. If you're in the market for an affordably priced, reliable shotgun, check these out.
TriStar Arms states that the Viper G2 line of shotguns has proven itself capable of peak performance, and with its incredible success, the company's chosen to further enhance the line. Among other changes, the gun manufacturer made enhancements to user controls so shooters get the next-level performance they need. This is a quick-handling shotgun with easy-to-operate controls, even if the user is wearing heavy gloves.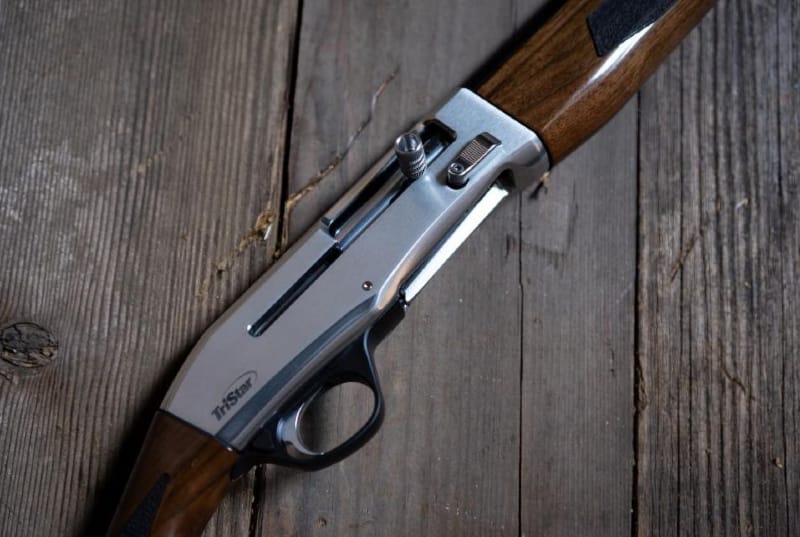 The TriStar Viper G2 Pro Series of shotguns is comprised of semi-automatic, gas-operated guns. These models are made for the ultimate in reliability and functionality. Models are available with either wood or synthetic furniture. Guns have 3-inch chambers, so shooters can use either 2 3/4-inch or 3-inch shotshells. These shotguns excel whether you're using light target loads or heavy waterfowl loads.
All models have a removable choke system that utilizes Beretta/Benelli Mobil Threads and ship with three choke tubes: IC, M, and F. A choke box and wrench are also included. The receivers of the shotguns are Cerakoted for incredible durability and resistance to use-related wear, making these solid field guns. On the wooden furniture models, high-grade Turkish walnut with cut checkering and semi-gloss finish is used for a classic aesthetic appearance. Other features include a rubber recoil pad, standard fiber optic sight, and shim kits. The Viper G2 Pro is backed by a five-year warranty.
Features of the TriStar Arms Viper G2 Pro include:
Chambered in 410 bore, 28-, 20-, 16-, and 12-gauge with bronze finish.
Chambered in 410 bore, 28-, 20-, and 12-gauge in Silver.
Camo finish is offered in either 12- or 20-gauge.
Ships with a trio of chokes: IC, M, and F.
A choke wrench is included for easy changing out of parts.
Gas-operated, semi-automatic.
Empty weight between 5.0 and 6.8 pounds depending on the specific model.
26-inch, 28-inch, and 30-inch barrel lengths are available depending on bore/gauge.
14 1/4 inch length of pull.
5-round tube magazine with shot plug included.
Made to be resistant to the elements, whatever the weather may be.
Over-molded rubber grips on stock for a sure hold, even with wet or gloved hands.
Enlarged triangular safety for easy operation.
Enlarged magazine well for smoother loading of shotshells.
MSRP for the TriStar Arms Viper G2 Pro starts at $855.00 and changes with gauge and finish.