Agency Arms MIL-SPEC Sig Sauer Trigger
The trigger of the gun just might be the most commonly-replaced part for aftermarket modifications. It can be a challenge to find the right aftermarket trigger to suit your needs, so it's good that a variety of manufacturers produce triggers made for different platforms and purposes. If you are a member of law enforcement or the military and have a Sig Sauer M17/320, Agency Arms has a trigger made for you.
The company states that the M17/320 trigger is based on their commercially available Sig Sauer P320 trigger and is patent-pending. It's designed to give shooters greater control and aid accuracy. From the manufacturer:
Working with a government entity the face of the trigger was changed to be completely flat, and the trigger safety/spring have been made removable for servicing. These triggers will be available directly from Agency Arms LLC to Law Enforcement and Military only.
The Sig Sauer M17 is the military's current duty weapon that was based on the Sig Sauer P320 design. It's a modular handgun, just as the commercially available guns are, but it is modified for service use. The M17 has a slim, curved trigger blade that many shooters might consider replacing with something like this MIL-SPEC model. Agency Arms' trigger is specifically meant for the M17.
Regarding the overall design of their Sig Sauer P320 triggers, the company stated:
The Agency Arms Sig P320 Trigger brings a new level of trigger innovation to the Sig Sauer P320 pistol. This drop-in trigger has a flat-faced design made of PVD finished steel with slightly angled edges and features a much-desired trigger safety, which must be pressed simultaneously with the trigger itself to disengage and fire.
Since the MIL-SPEC M17/320 Trigger is extremely similar to the commercial P320 trigger, the above description is accurate for it as well.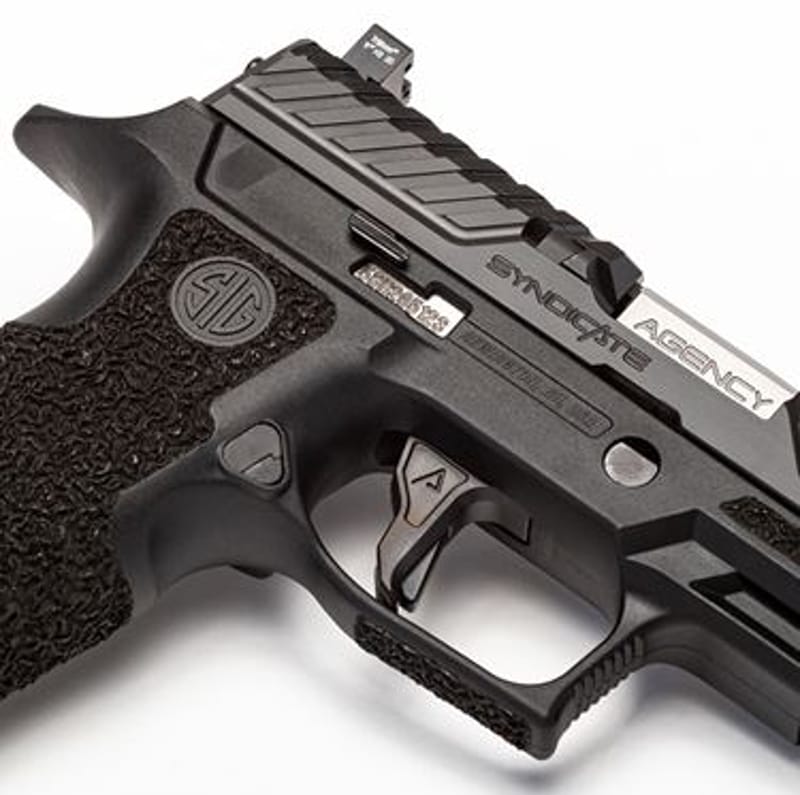 Having the right trigger goes a long ways toward control and precision. And while those things matter for all shooters, there's an added level of necessity for members of law enforcement and the military, because they're far more likely to discharge their weapons than the average civilian. This MIL-SPEC M17-320 Trigger is a fantastic aftermarket option for discerning shooters interested in gaining an edge over the standard factory triggers in their M17s.
MSRP is unknown at this time.
Do you have an Agency Arms trigger? Do you like it? Tell us about your experiences in the comments section below.