Black Collar Arms MBA – The Modern Bolt Action
The Bolt action rifle is a staple in the world of firearms; it served as a stepping stone of progress in creating more and more advanced weapons. But the humble bolt action still serves as a pillar. Most precision rifles are still running some sort of bolt, whether it be a rotating bolt, a straight bolt, or some other form of bolt-action system. The Bolt action is such a storied and well-explored system, so the envelope isn't always getting pushed substantially. This lack of development might be changing, though. I'd like to help get you acquainted with the Black Collar Arms MBA – The Modern Bolt Action Rifle.
Earning your "MBA" – The Modern Bolt Action
The Black Collar Arms MBA is attempting to reformulate and revamp the modern bolt action system. The focus is on a straight pull design that Black Collar Arms describes as revolutionary because of how accurate, lightweight, quick it performs. There also seems to be a substantial focus on the rifle's modularity and ease of use. It appears that they are confident that this will be a colossal leap in designing modern Bolt Actions.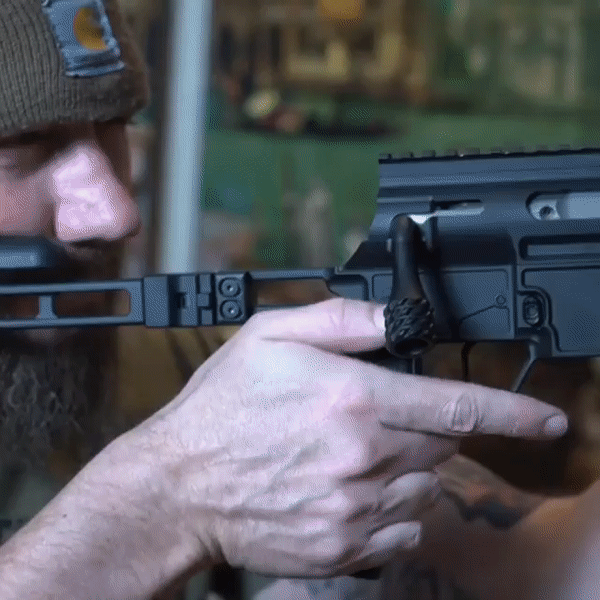 Black Collar Arms is late in the development and prototyping stage in the creation of the Modern Bolt Action rifle. Fortunately, they've been pretty upfront with the development, being fairly public on both the MBA's homepage and their various social media accounts. You can actually reserve one right now ahead of time if you're interested in pre-ordering. But we will tackle that again here in a little bit.
Functional Featherweight Firearm
One of the more impressive features that have been shown off so far in the MBA's development is how much the thing weighs. The MBA is currently a 6lb rifle that's 2.72 kilograms for those across the pond. I specify currently because Black Collar Arms seems confident that's not going to be the lightest the MBA will weigh in. Their motto straight from their homepage is "MBA trims the fat, so you're ready when it counts."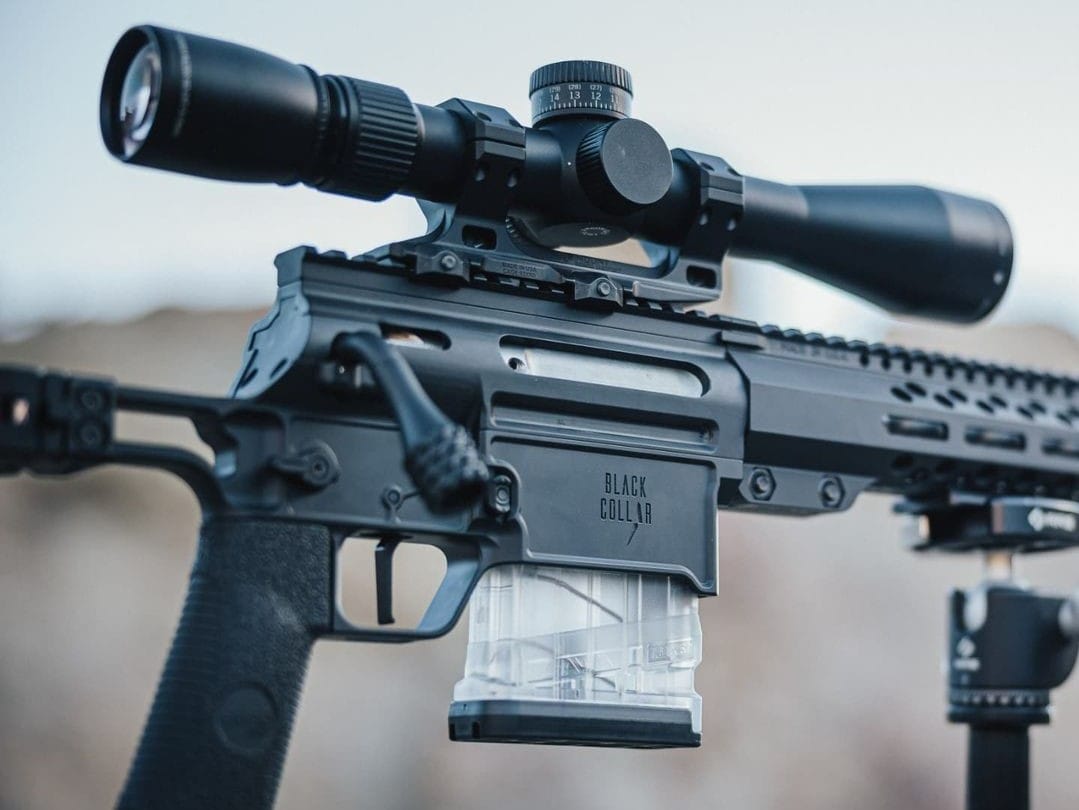 Modular & Modern Bolt Action Rifle
Like I mentioned earlier in the article, one of the focuses in the evolution of the bolt action rifle that Black Collar Arms was trying to achieve was modularity. Based on everything I've seen from them, they can't help but illustrate how modular this gun is supposed to be. It's even one of the first things to mention on the landing page for the MBA "AR configurability in a bolt gun." The MBA's upper & lower receivers are both a proprietary design, as well as the custom straight pull action and bolt carrier. Every other part or peripherals are all traditional AR parts that are much more readily available. "Right out of the gate, literally, thousands of MBA configuration options are waiting." – Black Collar Arms.
According to their website, the MBA runs AR-15 triggers, AR-10 magazines, AR-15 grips, Picatinny rail attachments on the rear rail, AR-15 magazine releases, and AR-15 safety assembly. It also has a fungible optic rail that allows you to switch between DPMS High and DPMS Low AR-10 Handguards. Supposedly they have more optic mount accessories in the works for the future.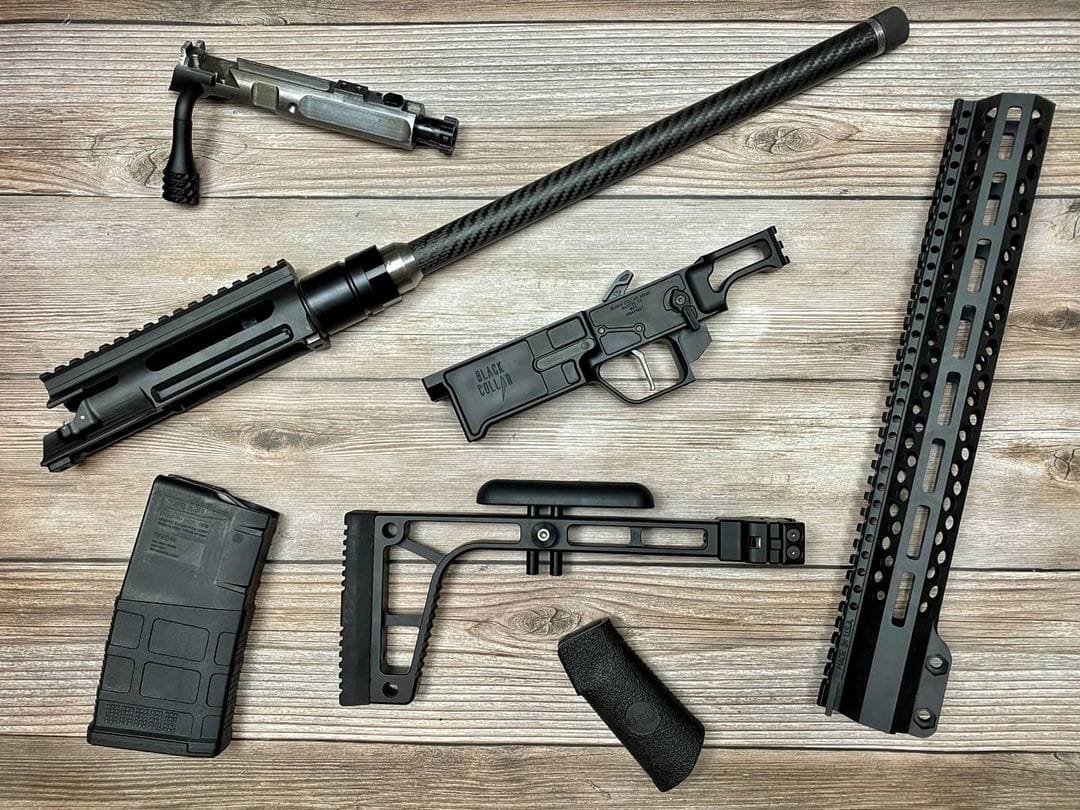 The rifle also runs AR-10 Barrels, specifically a DPMS AR-10 barrel. So you have plenty of options to choose from if you decide to build one of these bolt guns out. Keep in mind that if you're buying barrels, it doesn't need a gas port since it's a straight bolt. So if you're going custom, make sure you ask nicely, or you're buying built that you block the port! Finally, the rifle also uses AR-10 Bolt Heads and cam pins.
Build-a-bolt-action!
According to Black Collar Arms, the process to build an MBA is going to be easier than making a more traditional AR. This is because the MBA kit comes with all the necessary parts, and the rest is a choose your own adventure with the information they've given you. Indeed, a ballistic nerds fantasy. So, hopefully, you've been keeping all those extra triggers, stocks, and assorted knobs; it's time to build your precision lego gun.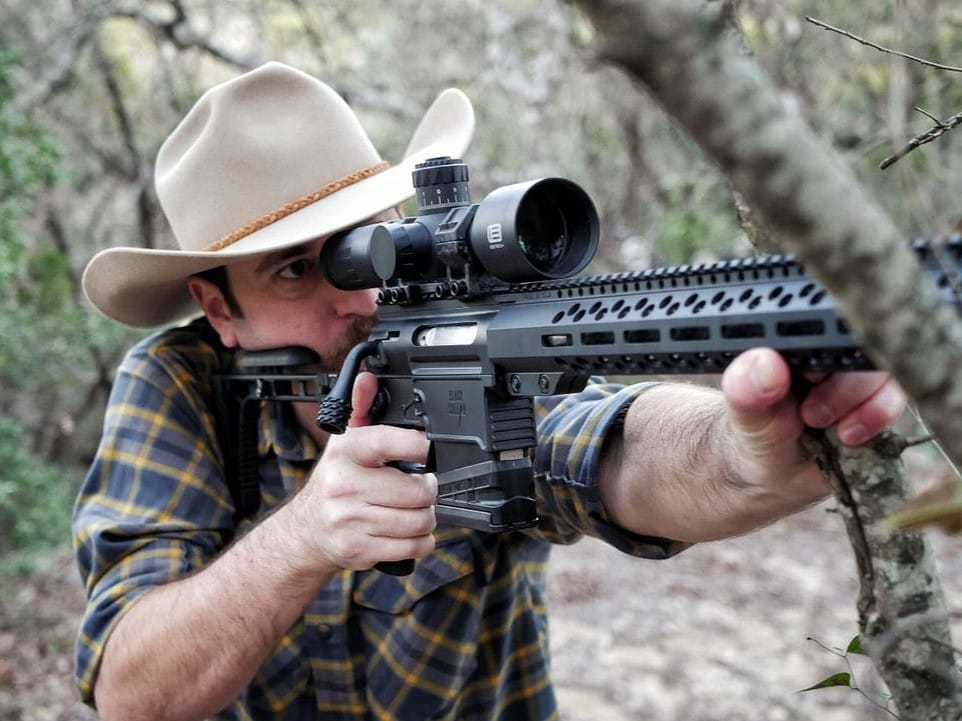 Premade Precision & Constancy
Black Collar Arms will also be doing complete MBAs. They're coming out of the shop with barrel extension paired with a match-grade barrel and a bolt head to compliment. This is all using their own straight-pull mechanism like we previously discussed. Based on what I've read, the point is being driven home that this isn't just a match gun; It's specifically mentioned that "MBA is at home on the hunt, the range, and the mission. Whether that means you're in a blind, on a mountain, or overseas, your rifle's reliability is paramount." They want to ensure precision, reliability, and repeatability are a cinch.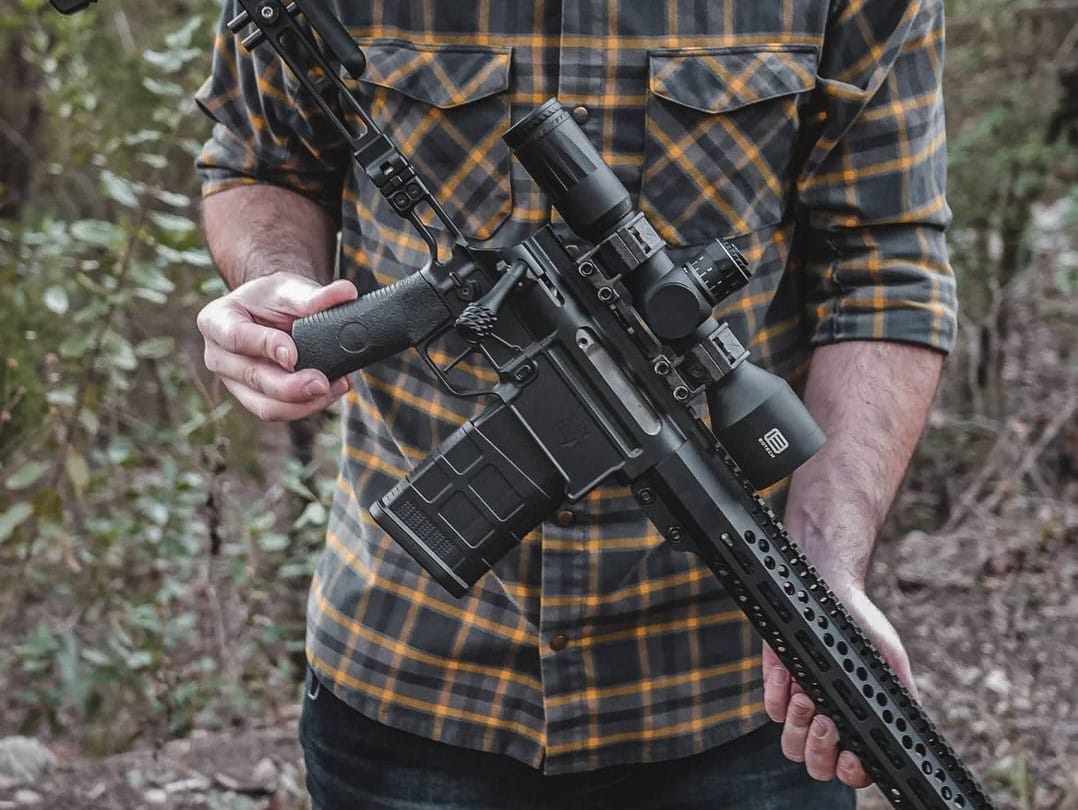 The Gist From The Gunsmiths
on the MBA
Here's an excerpt of what Black Collar Arm's had to say about the MBA and why they think its features set it apart. 
"Straight Pull: significantly faster and smoother than a traditional, turn-bolt firearm, the linear motion of a straight pull also keeps you dead on target. Eliminating the sideways rotational force required to unlock and lock a turn bolt means no fighting your gun to keep it level. No unnecessary hand movement, no unnecessary gun movement. Just fast, smooth precision.

Two-Piece Receiver System: bedding blocks and recoil lugs integral to upper and lower ensures rock-solid, flawless repeatability. Easily swappable upper assembly allows for rapid caliber changes with a sighted-in optic.

Purpose-Built Action: MBA is not a manually-operated AR-10. We have engineered an entirely new operating system that provides powerful primary extraction and in-battery locking mechanisms with an ideally-placed bolt handle for the fastest possible cycling."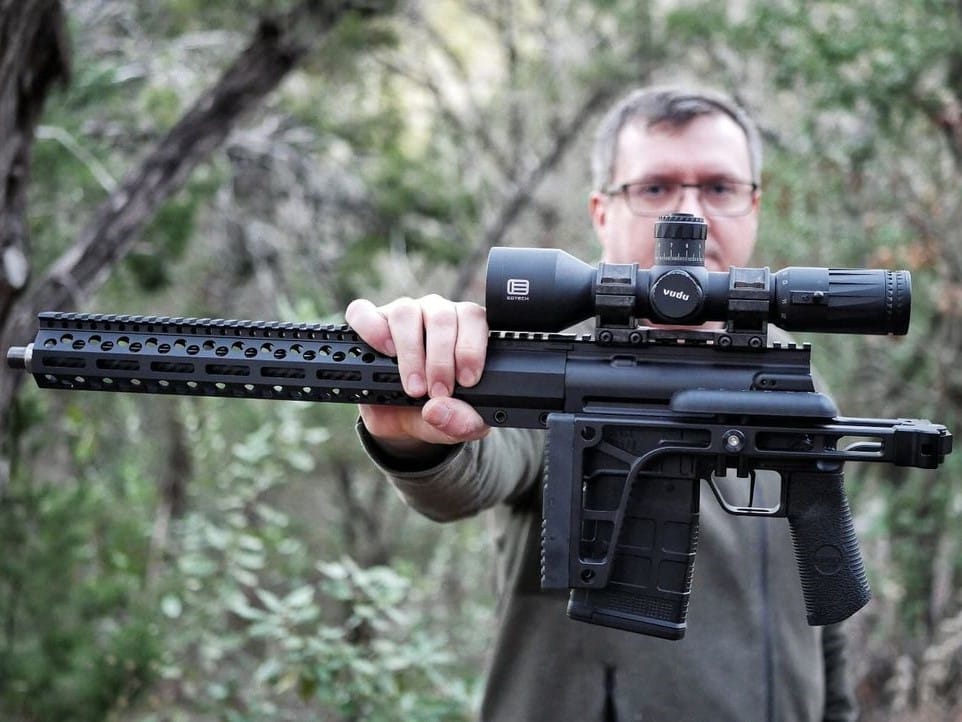 It seems that Black Collar Arms is just getting started; hopefully, they genuinely do push the envelope; a little competition never hurt anyone. They're already discussing making more versions of the MBA, licensed variants to different manufacturers, new calibers and conversions, and accessory mounting systems. Hopefully, they don't bite off more than they can chew; the only way to eat an elephant is one bite at a time.
Reserving MBA Rifles
So if this project has piqued your interest at all, they're doing pre-orders now. In fact, they're doing MBAs with limited serial numbers and special bags. Apparently, founders also get behind-the-scenes access in the creation process, including: "update emails, behind-the-scenes photos, insider information, and access to a reservation concierge."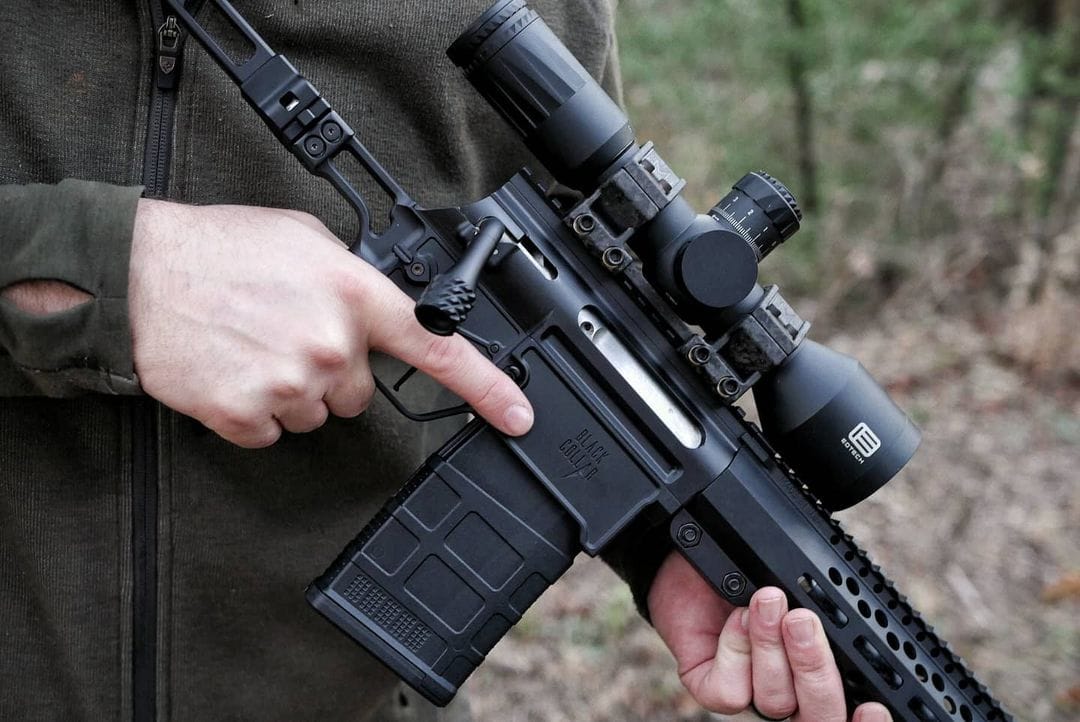 The MBA – Modern Bolt Action is supposed to ship later this year, the reservation price is $250, and the final price will vary depending on what options you pick. According to Black Collar Arms, the complete rifles will run you an estimated $2,500. If you're interested, check out more at www.blackcollararms.com/mba-development/