Fiocchi USA Introduces Green Core Biodegradable Shotshell
Fiocchi USA and Beschieri & Pellagri USA continue their march towards non-toxic premium shotshells with the release of their Green Core biodegradable shotgun shell wad.
The firm's EnviroShield initiative has resulted in the debut of shotshells that have both non-toxic shot as well as lead and zinc free primers. Since 2021, Fiocchi and B&S have collaborated with the University of Bologna to perfect the Green Core wad.
Until the 1970s, most shotgun shell wads were made of paper or cardboard. Plastic wads are now the norm. Plastics are cheap to manufacture and can stand the pressure and flame as the shot load travels down the barrel. But plastic shot wads can be just as environmentally unfriendly as lead shot. Unlike paper and cardboard, plastic wads that lay on the field after firing take years to break down. When they do finally break down, they simply flake into smaller plastic pieces and leach harmful chemicals into the topsoil.
Attempts at a non-toxic shotshell wad that does not sacrifice payload-carrying performance have been made. Cornstarch wads have gained popularity in Europe. Several years ago, Rio introduced a polyvinyl alcohol wad. However, like cornstarch wads, the Rio load was subject to degradation inside the shotgun shells if stored or used in waterlogged conditions—like over the course of a waterfowl season.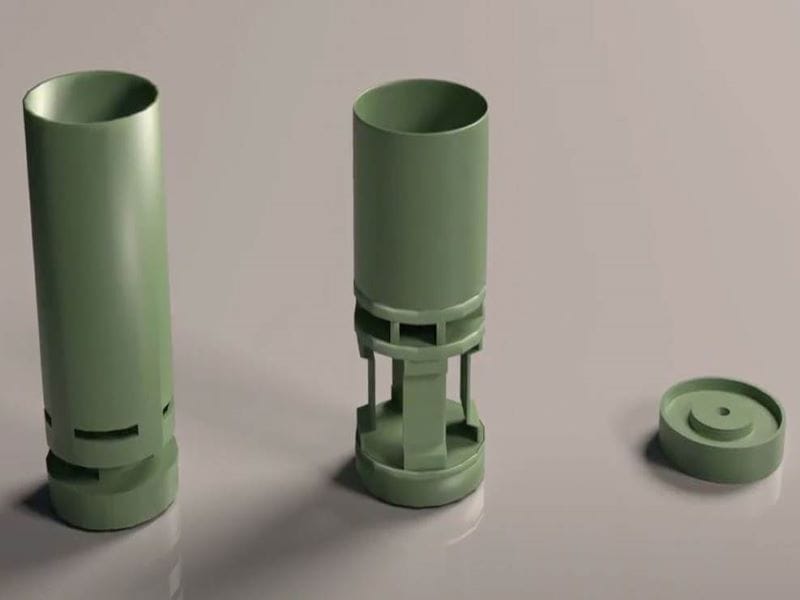 The new Green Core shell will be available with a fiber seal wad, or two shot cups built around lighter steel shot or heavier lead and bismuth loads. The new proprietary wad is touted as 100% biodegradable and will be available through Fiocchi USA and B&S in a number of shot offerings including:
The Next Generation: 12-gauge, No. 7 1/2, 8, and 9 birdshot
Dual Steel: 12-gauge, No. 5 steel shot
Dual Bismuth: 12-gauge, No. 7 bismuth shot
Privilege Game: 12-gauge, No. 5, 6, and 7 1/2 birdshot
Terril is an economic historian with a penchant for all things firearm related. Originally a pot hunter hailing from south Louisiana, he currently covers firearms and reloading topics in print and on his
All Outdoors
YouTube page. When he isn't delving into rimfire ballistics, pocket pistols, and colonial arms, Terril can be found perfecting his fire-starting techniques, photographing wildlife, and getting lost in the archives.